Anya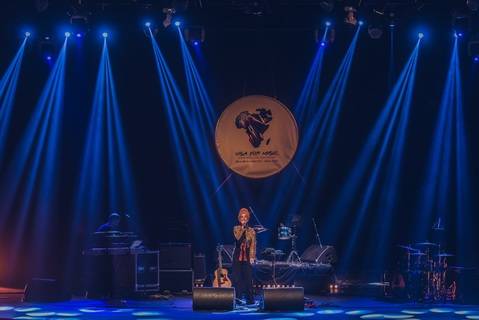 Associed fund
:
Afrique Créative
Entrepreneur
:
Brahim El Mazned
Anya is a company active in the music industry through the organisation of events, consultancy and artistic management services as well as publishing activities. Since 2014, Anya has been organising the annual Visa For Music trade fair-festival which brings together and federates music professionals and artists from Africa and the Middle East but also from elsewhere. It is the first event of its kind in Africa. In five editions, Visa for Music has managed to make its place in the landscape of major music professional meetings with 7,200 professionals attending the 232 showcases given by some 1,461 artists from 2014 to 2018.
THE ENTREPRENEUR
Brahim El Mazned is a cultural entrepreneur, associate of the ANYA Cultural Agency. He is also the Founding Director of Visa For Music, as well as the Artistic Director of the Timitar Festival of World Music. Selected in the Guide to Cultural Diversity "Les Aventuriers de la culture" as one of the 100 exemplary actors of sustainable cultural development around the world, Brahim El Mazned was also selected by the Moroccan weekly "Tel Quel" as one of the 100 personalities who make Morocco move. After more than twenty years of activity in the Moroccan cultural world, he has become an essential reference in the organisation of major artistic events.
PARTNERSHIP WITH AFRIQUE CREATIVE
The support and grant offered under the programme are intended to :
Structure the economic model
Improve management tools
MAIN IMPACTS
Highlighting numerous musical artists from the continent
Making African cultures known and spreading their influence on the international scene
ABOUT AFRIQUE CREATIVE
The Afrique Créative programme is financed by the Agence Française de Développement and implemented by a consortium of which I&P Conseil is a member. The programme aims to promote the structuring of the cultural and creative ecosystem by supporting the development, the reinforcement of skills and the networking of companies in this sector. Afrique Créative is intended for operators who combine creativity and entrepreneurial spirit in order to maximize their potential in terms of job creation and economic growth.
→ Learn more about Afrique Créative
Sport mediaCheap Wholesale Nike Shoes,wholesale Nike Jordan Shoes,cheap Nike Air Max Shoes,wholesale China