Mondray Technology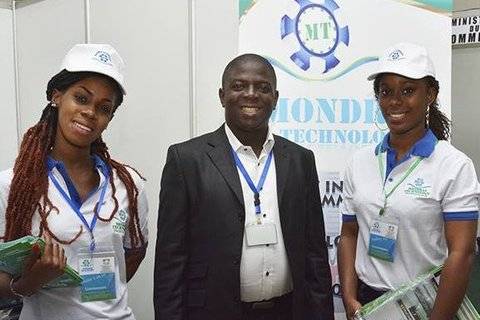 Entrepreneur
:
Kouassi Raymond N'DRI
Founded in 2008, Mondray Technology is an industrial services company that markets and installs industrial weighing equipment. In 2017, the company obtained the ISO 9001 certification and became the first Ivorian company certified in the field. The weighing activity is regulated both locally and internationally. Mondray is also one of the ten or so actors authorized to calibrate, approve and maintain measuring equipment. It is also active in electronic security and industrial IT, two areas related to industrial and commercial weighing.
THE ENTREPRENEUR
After a five-year experience as a technical sales manager at HKF, a company specialising in weighing, Kouassi Raymond N'Drin decided to set up his own business and created Mondray Technology. He holds a Higher Technician Diploma in Electronics from CESTIA School in Abidjan and has completed training in the requirements of the ISO 9001 standard to obtain certification. In 2018, he became a computer science engineer with an option in Software Engineering at the Sainte-Marie training institute in Cocody.
PARTNERSHIP WITH COMOE CAPITAL
• Strengthen governance through the transformation into a public limited company and the establishment of a strategic committee
• Purchase equipment allowing a better execution (quality & deadline) of services on weighbridges;
• The development of Mondray's network, particularly in agricultural areas;
• The development of other fields of metrology such as temperature and volumes;
• Working capital requirements, in particular through the financing of stocks, the training of teams on new activities and the WCR of the antennas.
MAIN IMPACTS
• Facilitate access to the weighing service for local cooperatives and companies and provide them with quality services
• Establish and develop local expertise
• Recruit and train staff for the new weighing services to be developed