Sébastien Boyé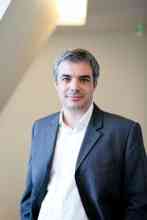 Sebastien joined I&P in 2002. He has been involved in I&P's development since its inception.
He is now in charge of I&P's investments in Ivory Coast, in the Sahel region (Burkina, Niger Mali) and in Ghana, where he lived for 3 years and started I&P's activities.
Prior to joining I&P Sébastien's experience was mostly in the banking Sector. He was a Corporate Credit Analyst at BNP Paribas in Paris and Los Angeles.
Publications
• Le Guide de la microfinance, Editions Eyrolles, Octobre 2009. Co-written with Sébastien Boyé, Christine Poursat et David Munnich