Alia Drouin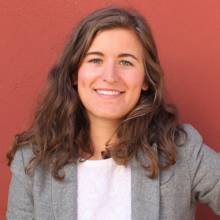 Alia is an investment officer at Miarakap, an impact fund dedicated to SMEs and startups in Madagascar.
Alia is a graduate from ESSEC Business School (MSc in Management) and Seoul National University (MBA).
She joined Miarakap's investment team since its inception after working 2 years for a French Bank on impact investing projects.

The Malagasy proverb that inspires her
"Who wants figs doesn't cut down the tree."
About Miarakap

Miarakap is the first impact fund dedicated to the financing and support SMEs and start-ups in Madagascar.
Managed by Emmanuel Cotsoyannis, Miarakap is the fourth African fund sponsored by Investisseurs & Partenaires as part of its program I&P Development 2. The network currently includes impact funds specialized in SME-financing in Niger (Sinergi Niger), Burkina Faso (Sinergi Burkina), in Senegal (Teranga Capital) and Côte d'Ivoire (Comoé Capital).