Andry Ravololonjatovo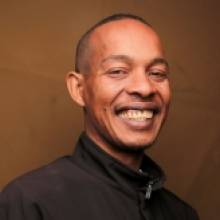 Andry Ravololonjatovo joined Miarakap's team in September 2019 as Communications Manager. He also provides support to certain portfolio companies in digital communication strategy.
Before joining Miarakap, Andry was an advocate for science and technology among young people: mentor of the national educational robotics team and co-founder of the first Malagasy CoderDojo and CoderBus, computer programming clubs for children.
---
About Miarakap

Miarakap is the first impact fund dedicated to the financing and support SMEs and start-ups in Madagascar.
Managed by Emmanuel Cotsoyannis, Miarakap is the fourth African fund sponsored by Investisseurs & Partenaires as part of its program I&P Development 2. The network currently includes impact funds specialized in SME-financing in Niger (Sinergi Niger), Burkina Faso (Sinergi Burkina), in Senegal (Teranga Capital) and Côte d'Ivoire (Comoé Capital).