Cécile Carlier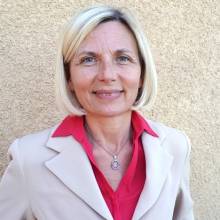 Cécile Carlier manages I&P Conseil, a development laboratory dedicated to African SMEs officially launched in July 2017.
With an experience of nearly 20 years in the United Nations Industrial Development Organization, Cécile is in full knowledge of economic development issues in African countries. She conducted a program of industrial cooperation between France and Africa for 12 years in the UNIDO Investment and Technology Promotion Office in France, working for SME's development and bringing support to investors and entrepreneurs in many countries in Sub-Saharan Africa.
From 2012 to 2016, she worked as an independent consultant for different organizations such as UNIDO, ADEME, COLEACP to set up SME development initiatives in Africa. She also offered her expertise to private companies, willing to invest in Africa such as AFRIPAR, an investment funds dedicated to SMEs.
Since 2016, she develops with Investisseurs & Partenaires an advisory service, aimed to reinforce business development facilities in Africa.