Era Andriambololona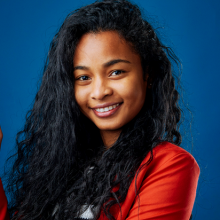 Era joined the team of Investisseurs & Partenaires in 2019 to realize her ambition of contributing to the development of Malagasy SMEs, and more broadly of Madagascar, her country of origin. She is based in Madagascar. In her role as Investment Officer, she works daily with Malagasy entrepreneurs financed by the I&P group.
Era is particularly interested in all topics related to entrepreneurship. In 2018, she participated in the Young African Leaders Initiative South Africa (YALI) program.
Era holds a Master in Finance and Banking Management from INSCAE and IAE Lyon Jean Moulin 3.