Fadyl Cissé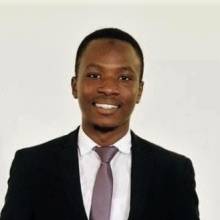 Fadyl CISSE has been project manager of the I&P Acceleration program in the Sahel since July 2020 at Teranga Capital.
Prior to joining Teranga, Fadyl was an analyst in the Financial advisory department of Deloitte Senegal. He holds a degree in Corporate and Market Finance from the Centre Africain D'Etudes Supérieures en Gestion (CESAG) and is certified from HEC Paris in Finance and Strategy.
About Teranga Capital

Teranga Capital is the first impact investment fund dedicated to financing and supporting Senegalese SMEs and start-ups.
Led by Olivier Furdelle, Teranga Capital is the third African fund sponsored by Investisseurs & Partenaires as part of the program I&P Development 2. The network currently includes a fund in Niger (Sinergi Niger), Burkina Faso (Sinergi Burkina), Côte d'Ivoire (Comoé Capital) and Madagascar (Miarakap). → Access Teranga Capital's website