Issa Sidibé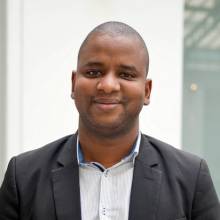 Issa Sidibé joins the team in 2017 as CEO of Comoé Capital, an impact fund sponsored by IPDEV 2 and dedicated to finance and support small and medium businesses in Côte d'Ivoire.
Issa first worked as a consultant and internal auditor for several banking groups (Crédit Agricole, Société Générale, BPCE) in France and in Luxembourg. He joined the investment fund Cauris Management in Abidjan, before co-founding two years later TaxiJet, a start-up based in Abidjan inspired from Uber.
Issa holds an engineering degree from INPHB in Yamoussoukro (ex-INSET) and a Master of Science from HEC Paris.