Julio Mupemba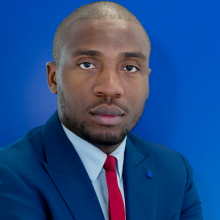 An enthusiastic advocate of start-ups and digital technology, Julio Mupemba joined I&P in 2020 as coordinator of the program I&P Acceleration Technologies.
He holds a Master's degree in Finance from the Kedge Business School. He spent five years in consulting firms (E&Y and KPMG), before becoming an independent consultant on financial issues for start-ups, micro and small businesses, particularly in Africa.
Julio is also a member of France Invest's Africa group and has had the opportunity to personally invest in several African startups.
About I&P Acceleration Technologies
I&P Acceleration Technologies is a €2.5 million program launched at the end of 2019 with the support of the French Development Agency. Its objective: contributing to the emergence of the first African digital startups in countries where financing solutions are still scarce.
The program will support around ten entrepreneurs, giving them access to appropriate financing and skills.