Karim Ismaël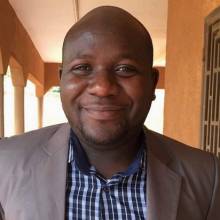 Ismaël Karim is specialized in financial modeling, entrepreneurship and entrepreneurs' coaching. He has been working as Investment Officer at Sinergi Niger since 2012.
He previously worked as commercial advisor at the CICP Group in Dakar, then as head of SMEs/SMIs accounting and financial auditing at ACM Cabinet.
Karim is a graduate of the Institut Supérieur de Management de Dakar and was trained by the Centre pour le Développement de l'Entreprise and UEMOA on business diagnosis.
About Sinergi Niger
SINERGI Niger is a local investment company launched in 2007 at the initiative of I&P and local entrepreneurs. Its mission is to support the creation and development of small formal enterprises with investments from 30 000 to 75 000 Euros.
Sinergi Niger is a pilot project at the origin of the fund I&P Development 2, which aims to sponsor ten impact funds in ten Sub-Saharan African countries.