Nadia Soumaila Hamidou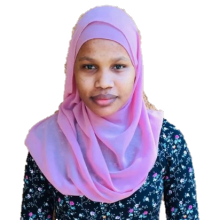 Holder of a Brevet de Technicien Supérieur (BTS) in Banking Finance and a Bachelor's degree in Finance Accounting from the École des Cadres-Niger (EDC) since 2018. Nadia is currently pursuing a Master's degree in Accounting, Control and Audit.
Before taking up the position of Administrative and Financial Assistant, she completed internships at SINERGI and at the Bank Of Africa (BOA).