Sophie Ménager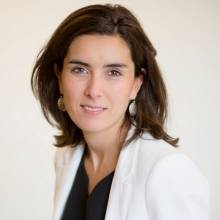 Sophie Ménager is Financial Manager at I&P since 2014. She works on the fund I&P Afrique Entrepreneurs (IPAE).
From 2010 to 2013 she worked as the Managing and Financial Director of the NGO "Sport Sans Frontières". Before, Sophie had a 10-year experience in the private sector. She started her career as an auditor for Deloitte, from 2001 to 2004, before holding positions of business analyst in international groups in France and South America.
She is graduated from ESCP business school.