Bazem'se Couture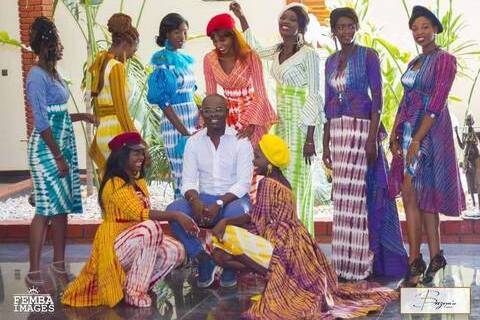 Status
:
Capital investment
Associed fund
:
Afrique Créative
Entrepreneur
:
Sébastien Bazemo
Bazem'se is known for its unique creations combining joy, elegance and hand-made in its workshop in Ouagadougou. Behind the rebirth of the now legendary Koko Dunda loincloth, Bazemse strives to use local materials in an innovative process that has made his reputation. Revisited with village women weavers and dyers, the fabrics are handled with care in the designer's workshop. The retro Afropolitan style rigorously tailored fits silhouettes. Diversity is the signature of the brand: both in the materials and in the style which combines African sunny elegance with the finesse of Western cuts.
THE ENTREPRENEUR
Driven by a passion for fashion from childhood, Sébastien Bazemo, known as Bazem'se, quickly distinguished himself. Today, he has become a reference stylist in Africa. Entrepreneur at heart, demanding and creative, his ambition is to professionalize his company so that his brand is recognized internationally. His main motivation is to promote "made in Faso" and to create through his activities stable jobs for a vulnerable population through the production chain.
PARTNERSHIP WITH AFRIQUE CREATIVE
The support and grant offered under the programme are intended to:
Develop a distribution and communication strategy aimed at expanding internationally
Optimize shop floor production for greater efficiency
Organize and strengthen the team
Improve management tools
MAIN IMPACTS
Team mainly composed of young people and women
Improvement of the standard of living of women weavers and dyers
Organization of fashion festivals highlighting an African style
ABOUT AFRIQUE CREATIVE
The Afrique Créative programme is financed by the Agence Française de Développement and implemented by a consortium of which I&P Conseil is a member. The programme aims to promote the structuring of the cultural and creative ecosystem by supporting the development, the reinforcement of skills and the networking of companies in this sector. Afrique Créative is intended for operators who combine creativity and entrepreneurial spirit in order to maximize their potential in terms of job creation and economic growth.