Adama Fofana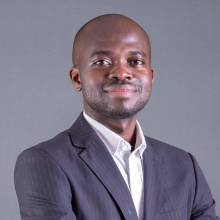 Adama joined the team of Comoé Capital in 2018. He's in charge of the development of new investments and the monitoring of the existing portfolio of investments for Education Impact Fund, in Côte d'Ivoire.
Prior to joining Comoé Capital, Adama gained experience in structured long term loans and in investment banking. He was part of the Structured Trade & Export Finance team of SODIAS (Société de Développement des Investissements en Afrique Subsaharienne), where he originated and structured long term loans. Previously, he was part of Keysfinance Partners team and participated in the sell side mandate of a large food and beverage company (SAPLED) in Côte d'Ivoire. Adama holds a Master's degree in Business Administration from PIGIER CI.
About Comoé Capital

Comoé Capital is the first impact fund dedicated to the financing and support of Ivoirian SMEs and start-ups.
Managed by Issa Sidibé, Comoé Capital is the fifth African fund sponsored by Investisseurs & Partenaires as part of its fund I&P Development 2. The network currently includes impact funds specialized in SME-financing in Niger (Sinergi Niger), Burkina Faso (Sinergi Burkina), in Senegal (Teranga Capital) and Madagascar (Miarakap).