Asif Noorani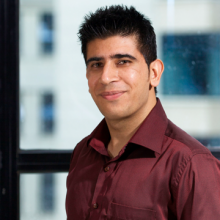 Asif Noorani is an Investment Manager in I&P's Nairobi office. He joined in July 2020 to grow I&P's investment activity in East Africa.
Prior to I&P, Asif spent 7 years at Fanisi Capital, an East Africa focused Private Equity Fund where he led the Investment Team as a Principal. During his time at Fanisi, he was involved in sourcing deals in various sectors, supporting portfolio companies through Board engagements, and exits.
Asif is a CFA Charterholder and an ACCA (Association of Chartered Certified Accountants) member.
In his time outside of work, he enjoys travelling, hiking and camping.