Christian AMOUO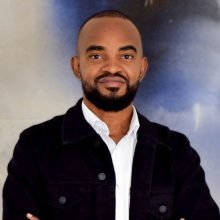 Christian AMOUO is a Seed Manager in Cameroon.
He joined Investisseurs et Partenaires in December 2020. Before joining I&P, he was Managing Partner at Mougano, a consulting store dedicated to start-ups and SMEs in Cameroon that he co-founded and managed for 4 years. Christian also has experience in the brewing sector where he was responsible for sales and technical assistance to the private sector in Africa and he was also a Business Manager at Merces Invest, an M&A boutique in Cameroon.
In addition, Christian has been a trainer in several incubation programs in Cameroon including Activ Space, the incubator of the Ecole Nationale Polytechnique, the Orange Social Entrepreneur incubation program. He has also taught courses in financial engineering and market finance at the Yaoundé School of Economics and Management and at a Certification Center in Market Finance.