Christine Descamps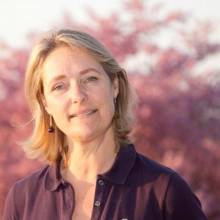 Christine Descamps is the Founder of CDS BRAND CONSULTING
Since 2010, Christine designs and organizes along with Danone the EVE Programs to develop women leadership (in Evian and Shanghai) and the OCTAVE Program, a seminar addressed to favor the intergeneration in a digital era.
Christine serves on the Board of the Foundation for Research on the Alzheimer Disease (she was the general manager from 2008 till 2015).
Before creating CDS Brand Consulting in 2004, she spent 16 years in advertising and 3 years as Brand Responsible at EDF where she designed and launched EDF Energy for the UK market, EDF Pro and EDF Entreprises for the French market.
Christine started working with I&P in 2015.
Christine acts as an expert in branding and marketing in Africa, advising Barajii and Enko (Pan-African brands) and other African brands supported by Investisseurs & Partenaires. She also contributed to the training seminar organized in October 2016 by I&P and the African Club of Entrepreneurs.