Djibo Ibrahima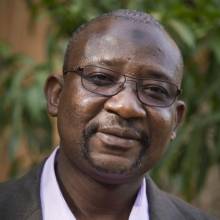 Graduated in engineering (Ecole Normale Supérieure des Mines in Alès), Djibo Ibrahima has always shown a burning interest towards entrepreneurship.
He completed various trainings and studies in management, business administration and project management. He spent a part of his career at leading positions in various Nigerien groups (Shell Niger, Niger-Lait) and led numerous feasibility missions for mining projects and companies in Niger, in Burkina-Faso and Mali with an ever-green involvement towards Sahelian SME/SMI.
From 1991 to 1997, he was in charge of Nigetip development, a World Bank project designed to support Nigerien SMEs in the building sector.