Domoina Rambeloarison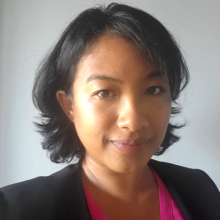 Domoina joined I&P in 2020 as Program Director for the I&P Education to Employment Access Fund Program.
Prior to joining the team, Domoina worked for the World Bank on a pan-African higher education project, and on an initiative supporting SMEs and youth entrepreneurship in the DRC. She has also worked for Arifu, a Kenyan ed-tech, and for an international development consulting firm, where she managed education and workforce development programs.
Domoina has a Masters in International Business from the Fletcher School at Tufts University and a B.A. in Economics from Connecticut College.