Soraya Ouertani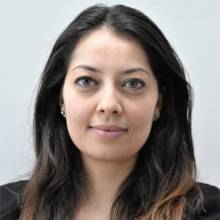 Soraya Ouetani joined Investisseurs & Partenaires in September 2020, as a legal officer for the funds I&P Afrique Entrepreneurs.
Further to a Master degree in Law with Universities of Panthéon-Assas and Panthéon-Sorbonne, Soraya completed her legal background with a Magna Cum Laude, MSc. Project and Structured Finance University of Paris X Nanterre and Ecole des Ponts PariTech.
After a training within the LBO-Structured Finance Team of Gide Loyrette Nouel Paris, Soraya started her career with the Tunisian office in 2009, as a legal counsel. She wanted to discover the entrepreneurial ecosystem and spent 3 years and a half with a Tunisia-based startup specialized in wind energy, Saphon Energy, prior to join AfricInvest, a Panafrican private equity fund manager, for 5 years.