Jérémy Hajdenberg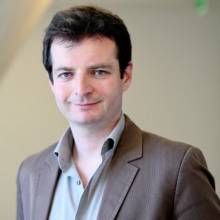 Jérémy Hajdenberg joined I&P in 2004. He is in charge of Senegal, Benin, and Mauritania.
He has managed I&P operations' development in Eastern Africa since 2012.
He also serves as an Investment Committee member of FISEA (Strategic Investment Fund for African Entreprises).
Prior to joining I&P, Jérémy's experience was mostly in microfinance field operations, in France and in the Philippines. He also worked as a Business Consultant for Monitor Company (a global strategic consultancy), mostly advising large pharmaceutical companies.
Jérémy graduated from HEC Paris Business School and holds a Master's Degree in development economics from Paris School of Economics.
Publications
• Co-author of Guide de la Microfinance