ABOUT US
Investisseurs & Partenaires (I&P) is a pioneering impact investment group entirely dedicated to financing and supporting small and medium-sized enterprises (SMEs) and start-ups in Sub-Saharan Africa.
Who are we?
Since its creation in 2002, Investisseurs & Partenaires (I&P) is dedicated to promoting sustainable and profitable small and medium sized African companies with high local added value. I&P has developed different approaches combining financing and support to serve this mission and meet the needs of African SMEs, according to their maturity, size and financing requirements.
I&P was launched by Patrice Hoppenot, co-founder of BC Partners and a Private Equity expert. In 2011, Patrice Hoppenot hands over the reins of the business to Jean-Michel Severino, previously Managing Director of Agence Française de Développement (2001-2010) and World Bank Vice President for Asia (1996-2000).
The team currently comprises around 130 people, based in ten African offices (Burkina Faso, Cameroon, Côte d'Ivoire, Ghana, Kenya, Madagascar, Mali, Niger, Ouganda and Senegal), in Paris and in Washington D.C
Key Figures

20
YEARS OF EXPERIENCE

130
TEAM MEMBERS

12
OFFICES

400
MILLION € RAISED
Our story
The Beginnings

Patrice Hoppenot, the former co-founder of BC Partners, started a venture capital initiative dedicated to African entrepreneurs. His idea was to use his skills and experience in private equity to support a greater cause: the economic development of Sub-Saharan Africa.

I&P Développement (IPDEV), a fund with €2m of registered capital, was launched thanks to Patrice and its fellows. In the same year, Patrice hired the first investment officer of I&P, Sébastien Boyé.

In 2003, I&P made its first investments in African-based Small and Medium Enterprises (SMEs): CAMED, the third pharmaceutic distributor in Mali and the only actor selling generic drugs and LEGENI, the first private laboratory for geothermic and environmental studies in Niger.

A Learning Experience

In 2006 I&P realized its second increase in capital and for the first time opened up its capital to Development Financial Institutions (in other words to Official Development Assistance). This growth of capital was key to ensure the sustainability of the project and to validate its economic model. The European Investment Bank and Proparco (the private branch of the French Development Agency) both invested €3m in IPDEV.

Looking at it now, the emergence of I&P was the symbol of a deeper shift in development aid: the rise of the private sector in the funding and dispatching of Official Development Assistance.

In 2007, five years after its creation, I&P's portfolio included a dozen of SMEs and Microfinance institutions, in Cameroon, Mali, Niger, and Senegal. There were 3 full-time investment officers: Sébastien Boyé, Jérémy Hajdenberg, and Pierre Carpentier.

New Leadership and Scaling Up

In 2011, Patrice Hoppenot retires and hands over the reins of the business to Jean-Michel Severino, former Executive Director of the French Development Agency (2001-2010). This transition boosted a strategic shift already underway at I&P: the group had to adapt the models of its impact funds to the size of the investment tickets.

To efficiently reach start-ups and very small enterprises I&P developed IPDEV2, an innovative program consisting in incubating and sponsoring 10 African-based impact funds in 10 countries. These impact funds would be managed by African teams and mostly capitalized by African investors. They aim to locally develop a strong base of entrepreneurs by supporting start-ups and young enterprises showing a substantial growth potential and whose financial needs will lie between €30k and €300k.

Read more on the program IPDEV2

In parallel I&P launched a pan-African fund, I&P Afrique Entrepreneurs (IPAE), provided with €54m and targeting higher investment tickers to support SMEs and entrepreneurial projects that would be more mature.

Read more on IPAE

Consolidation and Deployment of Local Teams

With the launch of IPAE, I&P opened its first African-based offices in order to facilitate the business development and the day-to-day collaboration with portfolio companies. I&P inaugurated new local offices in Ghana, Cameroon, Senegal, and Madagascar (2012), in Côte d'Ivoire (2014) and in Burkina Faso (2015).

In October 2015, I&P realized the first closing of IPDEV2. The sponsored local funds started their activity. In addition to Sinergi Niger that was operational since 2006, Sinergi Burkina and Teranga Capital (in Senegal) were inaugurated and could work with small and very small enterprises via an adapted financial support. Sinergi and Teranga made their first investment operations, respectively with Siatol and OuiCarry.

Explore:

• First closing of the I&P Développement Fund 2 (IPDEV 2)

• Inauguration of Sinergi Burkina (2015) and Teranga Capital (2016)

The diversification

In 2017-2018, I&P hopes to reach a new milestone with the launch of the fund I&P Afrique Entrepreneurs 2 (IPAE 2) and the second closing of IPDEV 2 will help the fund to successfully attain the amount of €20m and to complete the entire investment program: 10 impact funds in 10 different countries during 10 years and eventually supporting 500 SMEs and creating 15,000 jobs over the period.

This way I&P supports its goal to create local financing capacities, to promote entrepreneurship and local talents in Africa, and to actively contribute to the realization of the Sustainable Development Goals across the continent.

Read more on I&P Afrique Entrepreneurs 2's first close

I&P's offer is expanding and becoming more structured: in addition to its historical business as an equity investor, I&P has added an Acceleration line, which provides seed financing, and an Ecosystems line in order to contribute to improving the business environment and the SME ecosystem in Africa and to promote the African entrepreneurial reality.

Learn more about the Acceleration and Ecosystems lines

The team is composed of more than 130 people in 2022. Sébastien Boyé and Jérémy Hajdenberg, who joined I&P in 2002 and 2004 respectively, become co-directors of I&P, with Jean-Michel Severino retaining an active role as Chairman of the Supervisory Board.
Vision & Values
The inclusive and sustainable development of Africa, a crucial issue for the planet, will require the growth of an efficient and responsible private sector, based on successful entrepreneurs and investors rooted on the continent.
Design and deploy support and financing solutions tailored to the needs of African entrepreneurs, to maximize their economic, social, and environmental impacts and demonstrate their essential role in the development of the continent.
Foster the emergence of 500 champions of sustainable and responsible entrepreneurship in Africa by 2030.
Innovation and pragmatism in the face of risk-taking are at the heart of our approach both to ensure the growth of companies and in the daily management of projects.
Building close partnership is central to our project and translates into our active presence in the field and in the relationships of trust that we build with entrepreneurs.
INTEGRITY
The integrity of our team is a fundamental principle of action in the field and is essential to building relationships of trust with our investors, entrepreneurs and communities.
Essential to our investors, our entrepreneurs and our members, this value is associated with our impact will, the rigor of our management, and the economic efficiency of our investments.
Our Code of Ethics
I&P's Carbon Footprinting Strategy
In alignment with its ESG strategy, I&P is committed to calculate and reduce its environment footprint. The carbon neutrality of our offices and transportation is a key objective. To this purpose we compensate for emissions we cannot reduce through the financing of carbon projects. Indirect emissions from plane travels account for 99% of our total carbon footprint: travelling remains at the core of our activity despite the set-up of local offices in Africa to reduce long distance journeys.
Compensation strategy (2015-2016)
Our Ecosystem
Our certifications & commitments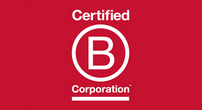 In 2017 I&P joined the community of certified B Corp™ companies, an independent label gathering mission-driven businesses globally. Certified B Corps meet the highest standards of social and environmental performance, transparency and accountability.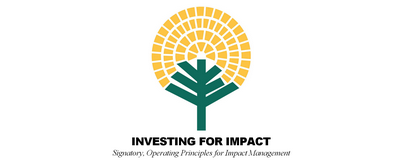 I&P has once again been selected to the Impact Assets 50, joining the "Emeritus Manager" category, which includes the most innovative impact investors that have received IA recognition for at least 5 years. The IA 50 is the first publicly available database that provides a gateway into the world of impact investing.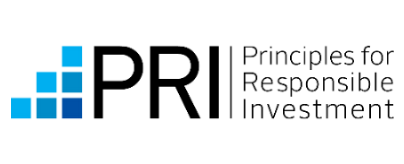 I&P is signatory to the six Principles for Responsible Investment, a voluntary and aspirational set of investment principles that offer a menu of possible actions for incorporating ESG issues into investment practice.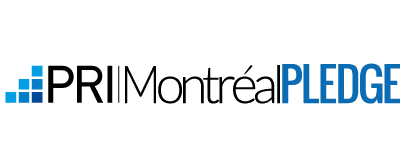 I&P is signatory to the Montréal Carbon pledge, launched in 2014. I&P commits to measure and publicly disclose the carbon footprint of their investment portfolios on an annual basis.
I&P is a member of: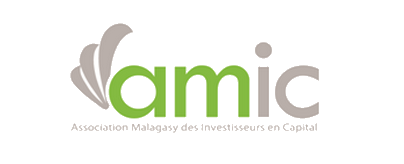 The Malagsy Association of Private Equity Investors (AMIC) aims to federate and represent all private equity operators in Madagascar.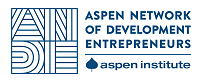 The Aspen Network of Development Entrepreneurs (ANDE) is a global network of organizations that propel entrepreneurship in emerging markets.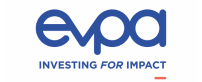 EVPA is a membership association made up of organisations interested in or practicing venture philanthropy and social investment across Europe.
France Invest brings together all the private equity structures in France. I&P takes part to the impact investing committee of France Invest.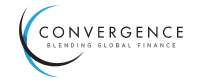 Convergence is the global network for blended finance, generating blended finance data, intelligence, and deal flow to increase private sector investment in developing countries.
English