CONSULTING
Building on its 15-year experience in financing and supporting African entrepreneurs, I&P launches a consulting activity with a dedicated team, I&P Conseil. With this project, I&P aims to contribute to improving the business environment and the entrepreneurial ecosystem in Africa
A laboratory dedicated to the African entrepreneurial ecosystem
I&P Conseil acts as a development laboratory dedicated to African Small and Medium Businesses and entrepreneurial ecosystem, working in collaboration with public and private stakeholder.
I&P Conseil aims to:
→ Offer a wide range of services dedicated to African entrepreneurship and business creation including studies, training and project management
→ Bring its support to the community of entrepreneurs but also to governments, institutional actors, development agencies and investors
→ Improve entrepreneurial ecosystem and
→ While pursuing I&P's mission: promote responsible and innovative SMEs with strong impacts on their local ecosystems
What We Do
I&P Conseil offers a wide range of services on the following topics:
→ Sectoral studies, analysis of industrial sectors;
→ Developing public policy and support programs for SME development
→ Ecosystem analysis, feasibility studies for incubators, support centers to entrepreneurs,
→ Strategic analysis and design of innovative economic models adapted to the context of African economies
→ Project management for partners and sponsors
REFERENCES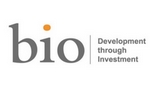 BIO Invest - September/Décember 2017
• Panorama of programs, facilitation tools and public support polcies dedicated to the private sector
• Analysis of the business climate and the main challenges of private sector development
• Recommendations for an intervention program of Belgian and Senegalese cooperation on the private sector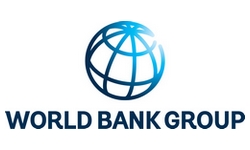 Investment Promotion Competitiveness Project (
PPIC
)
– World Bank – 2017
:
• Study of industrial subcontracting in partnership with the Chamber of Commerce of Gabon
• Mapping of local small and medium industries and their integration in the value chains of international groups, study of Gabon's legal context on industrial subcontracting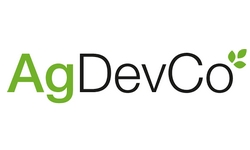 AgDevCo-SDU- November 2016 / February 2017:
• Analysis of the agro-industrial context in Senegal
• Development of a portfolio of agricultural and agro-industrial projects that enhance the productivity of small-scale farmers in Senegal
→ Designing and organizing training sessions on impact management
→ Training on impact investing in partnership with the Foundation for International Development Study and Research (Ferdi)
→ Organizing training sessions to entrepreneurship and business creation in the African context (in partnership with training centers and African consulting firms)
REFERENCES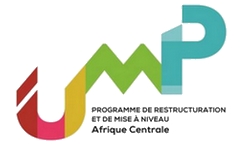 Industrial Restructuring and Upgrading Program – Central Africa – December 2016-February 2017:
Organization of training sessions on entrepreneurship and business creation in 7 countries of Central Africa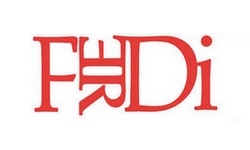 High-level training on impact investment – France – October 2017
In partnership with the Foundation for International Development Study and Research (Ferdi)
→ Designing conferences and workshops
→ Advocacy projects for small and medium businesses
→ Organizing sectoral forums
REFERENCES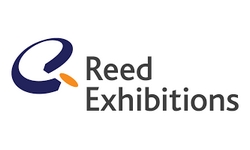 Reed Exposition France - October 2016:
Roundtable on environmental initiatives of private companies in Africa and investment models during the POLLUTEC MAROC exhibit in Casablanca
Reed Exposition France - December 2016:
Managing the space dedicated to Africa during POLLUTEC exhibit in Lyon
Focus: 2nd edition of the training on impact investment
I&P Conseil and Ferdi are pleased to inform you of the second edition of the Impact Investment Training to be held from September 18 to 20, 2018 in Paris.
Practical Information:
When: September 18-20
Where: Paris, 9 rue Notre-Dame des Victoires
Language: French
Partners
The Team
Cécile Carlier, Director
With an experience of nearly 20 years in the United Nations Industrial Development Organization, Cécile is in full knowledge of economic development issues in African countries. She conducted a program of industrial cooperation between France and Africa for 12 years in the UNIDO Investment and Technology Promotion Office in France, working for SME's development and bringing support to investors and entrepreneurs in many countries in Sub-Saharan Africa.
From 2012 to 2016, she worked as an independent consultant for different organizations such as UNIDO, ADEME, COLEACP to set up SME development initiatives in Africa. She also offered her expertise to private companies, willing to invest in Africa such as AFRIPAR, an investment funds dedicated to SMEs.
Since 2016 she manages I&P Conseil, aimed to reinforce business development facilities in Africa.
Her core competencies are linked to private sector and finance development, youth entrepreneurship training and incubation facilities with a large experience in agro businesses and green businesses development.
With the support of:
English