I&P's Newsletter of July 2018: Focus on the launch of Comoé Capital
Submitted by

Admin

on Thu, 07/19/2018 - 18:00
English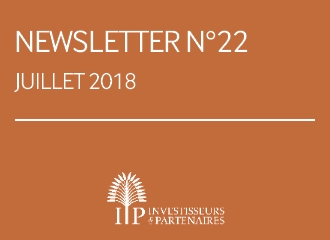 I&P publishes the third newsletter of 2018, with a focus on the recent launch of the impact fund Comoé Capital, sponsored by IPDEV 2 :
• Edito of Joël Cadier, Chairman of Comoé Capital
• Focus on the launching event of Comoé Capital, in March 2018
• Portrait of Fidèle Diomandé, Founder of Vallesse Editions
• Publication dof the fourth chapter of "Fifteen Years, Fifteen Lessons from Africa"

Discover the newsleter
Edito of Joël Cadier
Chairman of COMOÉ CAPITAL and Managing Partner of KeysFinance Partners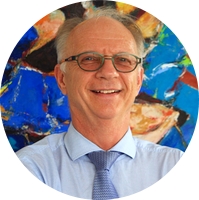 COMOÉ CAPITAL was launched in March 2018, thanks to the determination of several actors: the Managing Director of the fund Issa Sidibé, involved in the project for over two years; its sponsor and main investor Investisseurs & Partenaires; and all the Ivoirian shareholders, who invested more than 4 billion FCFA in the project.
COMOÉ CAPITAL is the fifth African fund sponsored by I&P as part of a global strategy consisting in launching ten African impact funds in ten countries in order to finance small African companies with high growth and impact potential.
Financing these enterprises is indeed a challenge, as I am often reminded at my work at KeysFinance Partners: there are many entrepreneurs we are unable to support because their financing needs are too low. COMOÉ CAPITAL will provide these entrepreneurs with an experienced team and an investment strategy clearly adapted to their specific needs: investment tickets between 20 and 300 million FCFA, a support to structure and formalize the company, and a risk management strategy adapted to investments in early-stage companies.
With this strategy, COMOÉ CAPITAL targets a dense yet too often overlooked segment of companies in Côte d'Ivoire, for which financing is currently almost non-existent. So thanks to COMOÉ CAPITAL and all its partners for taking up the crucial challenge of SME financing, a key driver of development for the Ivoirian economy!