I&P Quaterly Newsletter: Samir Abdelkrim reviews the challenges of the tech sector in the time of Covid 19
Submitted by

Admin

on Thu, 10/15/2020 - 16:49
English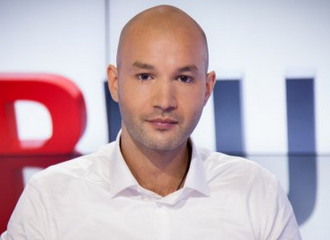 This edition of I&P's quarterly newsletter focuses on the Tech sector, with an editorial by Samir Abdelkrim (EMERGING Valley, StartupBRICS) and a review of the first financing operations carried out by our I&P Acceleration Technologies program.
We also reflect on the opening of a new office in Kenya, which will enable I&P to accelerate its activities in East Africa. The African Management Institute is one of I&P's investments in the region (although its scope is pan-African): we met with AMI Director Rebecca Harrison, who told us more about the company's history and recent developments.

Discover the newsletter
Editorial, Samir Abdelkrim
Founder of StartupBRICS, EMERGING Valley & EMERGING Mediterranean
The worldwide crisis caused by the Covid-19 pandemic has been affecting our societies, their economies and the entrepreneurial and tech ecosystems for almost a year. Border closures, social distancing and lockdown measures have more than ever demonstrated the crucial importance of the digital in our lives, allowing us to continue our daily life in a dematerialized way: learning, working, and even social interactions are now being reinvented.
But this digital "new world" is also creating an unprecedented gap between connected societies and digital deserts, Internet connection becoming the new fuel for social inequalities. These inequalities are even more pronounced in developing countries, where lockdowns have strained the population relying on the informal economy.
And yet, in Africa even more so than elsewhere, solutions have also come from the Tech sector: an organic digital movement bringing local and social solutions. Across the continent, we have seen an unprecedented mobilization against the virus and its consequences. Thanks to the support of Tech hubs in Lagos, Casablanca and Nairobi, Hackathons were created to mobilize the collective intelligence of developers on Covid issues, while Fablabs printed visors, masks and other respirators to relieve health workers. Many applications have been coded at a moment's notice to inform the public, detect the first symptoms of the virus and support contact tracing, therefore contributing to relieve congestion in healthcare centers and facilitate crisis management by health authorities.
Many startups have been able to adapt their business model in response to the crisis, by digitizing their practices or by offering new remote services. This agility is their trademark and proves very useful today, at a time when the financing of Venture Capital and other Business Angels dedicated to the continent is drying up.
To keep up the momentum of a social and sustainable Tech sector, which has demonstrated its impact and resilience in African societies during the crisis, it is necessary to support these ecosystems and get involved with them on the field. This commitment has long been championed by actors such as Investisseurs & Partenaires, and we are fully aligned within EMERGING Valley and StartupBRICS. This is why we are collaborating with ScaleChanger and the African Management Institute on the Social and Inclusive Business Camp, a program initiated by the French Development Agency that support each year 60 African entrepreneurs with strong societal impact in their transition to scale up.
In addition, StartupBRICS is launching this fall the EMERGING Mediterranean program: a 100% Mediterranean project dedicated to the identification, support and advocacy of Tech For Good startups!
It is by helping today's startups to become tomorrow's digital champions that we will contribute to multiplying their social impact and thus the resilience of Mediterranean and African societies in the face of the major health, economic and demographic challenges of the future.
---
Going Deeper
⇒ Find out more about Emerging Valley
⇒ Read more about the Social and Inclusive Business Camp