I&P's July Newsletter & Edito from Nicholas Burnett (R4D)
Submitted by

Admin

on Wed, 07/24/2019 - 18:08
English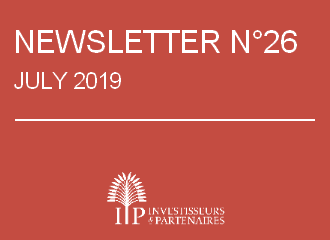 I&P's July newsletter is online !
The Newsletter notably reviews the latest update of the Programme I&P Education to Employment, announced in January 2019: the publication of the Feasibility Study, conducted by FERDI to better understand African educational challenges and analyse the current ecosystem.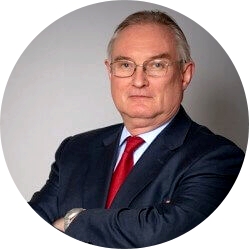 Edito of Nicholas Burnett
The Promise of Education to Employment: Why I've Joined the Strategic Advisory Council
Nicholas Burnett is the newest member of I&P's Strategic Advisory Council. He has served as the World Bank's human development manager for West and Central Africa, as director of the Education for All Global Monitoring Report, as UNESCO's Assistant Director-General for Education, and as the founder of Results for Development's global education practice.
I've spent much of my professional life, at the World Bank, at UNESCO and at Results for Development, worrying about education in Africa, and especially in West Africa, which has failed to improve sufficiently despite decades of effort by governments and external donors. Targets are set and missed, set again and missed again, it's been a depressing story. Because of my experience, I'm frequently invited to join boards and advisory bodies; I generally turn them down because I don't see that their proposed activities, worthy though they may be, are going to make a major dent in the African youth problem. An important exception is I&P, with its proposed Education to Employment Fund. I did not hesitate to say yes when asked to join its Strategic Advisory Council as I think that a key part of the future for African education has to be education entrepreneurship outside the public sector.
Today, everyone is wringing their hands about the future of African youth, and with good reason. Continued high fertility and vastly inadequate education systems, combined with environmental degradation, mean that the employment prospects of the average African girl and boy are poor. Some 11 million youth enter the labor market each year, but only about 3 million formal jobs are created, meaning that the majority must work in agriculture and in the informal sector.
Nowhere in Africa is this problem more pressing than in West Africa. Its education systems lag those elsewhere in the continent, yet it has the highest fertility rates. Just to get every child in Niger into public primary and secondary school, for example, would take 9% of its GDP, inconceivable when total public spending on everything is only about 15% and current education spending is below 4% of GDP.
Traditionally, education has been a heavily public sector activity in Africa; however, this is changing rapidly and today 1 in 5 African students is enrolled in a non-state school. This new education entrepreneurship represents the best prospects for improving the skills of African youth.
This is most visible at the immediate post-secondary level, covering mainly vocational and higher education. Indeed already 1 in 3 higher education students in Africa is in a private institution. The shift towards private education makes perfect sense at this level, where private institutions can flexibly adapt to the shifting needs of the labor market in terms of formal employment and can provide entrepreneurship training to the majority in the informal labor market.
These pan-African trends are least pronounced in Francophone Africa. This is where I&P's proposed Education to Employment program comes in. It can support education entrepreneurs in a region in which there is relatively less private provision but nonetheless in which there is already a sufficient track record to show promise. In Cote d'Ivoire, for example, I&P and Comoé Capital have already supported six investments that are changing the education ecosystem.
It's not going to be easy, of course. It won't be enough just to provide capital. Private educational institutions will also have to be strengthened financially and managerially if they're to use that capital productively. I&P recognizes that it will have to invest not just financially but also in capacity building, if private vocational and higher education is to play a more important role in West Africa. They're right about that, and I am keen to help through the Strategic Advisory Council.
We don't solve problems by agonizing over them; we solve them by getting on with solutions. The challenges of skill development in Africa, especially in Francophone Africa, are daunting. Yet they can be met, with the sort of approach that I&P is adopting.
Useful Links
Feasibility Study: Executive Summary
Read more about the programme I&P Education to Employment