New Crystal has set itself the goal of serving more income groups
Submitted by

Admin

on Mon, 07/13/2020 - 15:03
English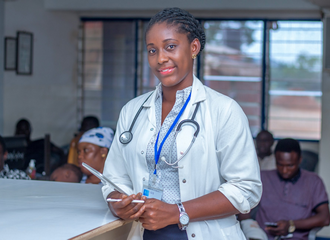 The private health care group New Crystal Health Services (NCHS), which is dedicated to the urban poor, has set itself the goal of serving more income groups.
They plan to use the recently acquired capital, following I&P and IFC investments, to expand and acquire state-of-the-art equipment to provide additional essential services such as intensive care, pediatric care and complex surgical services, as well as to treat lifestyle-related illnesses.
This project will lead to the creation of completely new, state-of-the-art hospitals in Ashaiman and Tema, while other facilities in Michel Camp, Adjei Kojo and Afenyo, all located in the Ashaiman enclave, will receive a major facelift. The proposed new construction, extension and renovation works, will enable NCHS to attract a larger patient base by integrating larger range of income groups.
The entrepreneur, Dr. Wisdom Amegbletor, assures that the expansion, which is simply intended to ensure that all income groups are served, will not have a negative effect on his traditional low income base.