Ben Kouakou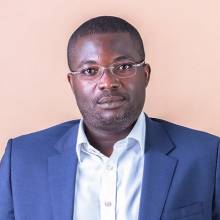 Ben Kouakou is Director of Operations of I&P Education to Employment since December 2020. He is in charge of investment strategy and portfolio monitoring.
He brings a multicultural experience in entrepreneurs support, investment, portfolio monitoring and deal exits. Ben has over 10 years of experience in Venture Capital/Private Equity industry mainly in a European Venture Capital fund.
Between 2018 and 2020, He was Consultant to African entrepreneurial ecosystem and World Bank where he contributed to a project aiming to design solutions for the missing middle of African SMEs.
Ben is graduated from EM-Lyon MSc in management.

Click here to read more about the program I&P Education to Employment