Clémence Bourrin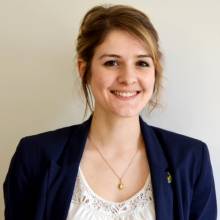 Clémence joins the team in April 2015 and works as Communication and Public Relations Manager. She works on I&P's advocacy and communication campaigns.
Prior to this, Clémence notably worked on Fundraising and Communication issues at the World Fair Trade Organization Asia, an NGO specialized in Fair Trade in Southeast Asia.
She graduated from a Master in International Development from Sciences Po Paris.