CAT Logistics Niger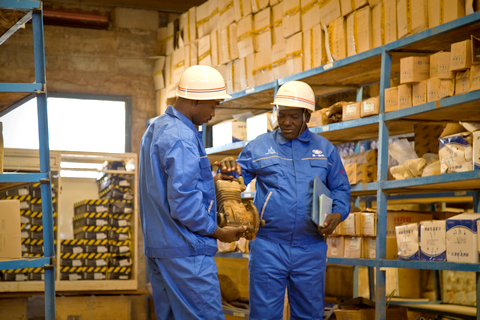 CAT LOGISTICS performs customs clearance and freight transport. The company manages goods and shipping from their arrival in one of the sub-regional ports directly to the client. It has subsidiaries in the three coastal countries of the region: Cotonou in Benin, Tema in Ghana and Lome in Togo.
CAT LOGISTICS has experienced very rapid growth in business volume since 2008, supported by major contracts including AREVA and the World Food Program (WFP). It operates in a particularly buoyant market with oil and mining large-scale investments. It is the only Nigerian-founded company of this size that remains independent from international firms. In 2013-2014, CAT partnered with the UN for the peace keeping mission in Mali. The company loaded equipment, vehicles and over goods from Abidjan port in Ivory Coast to the Niger River and Gao in Mali.
THE ENTREPRENEUR
Ali Djimba holds a master's degree specializing in transit and logistics, and has 30 years of experience in the sector.
PARTNERSHIP WITH I&P
I&P committed alongside CAT Logistics:
• By increasing the equity of the company
• Pressing the structure of governance and management
•By implementing a management control and stable and effective financial procedures to better manage the business
• Providing assistance for the development of the financial policy of the company and obtaining bank financing
KEY IMPACTS
• Development of a local player in the logistics and transit in a landlocked country
• Impacts on HR policy of the company