CDS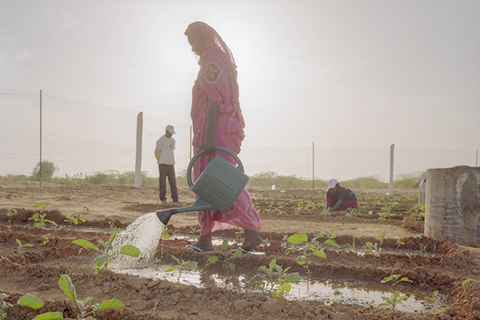 Entrepreneur
:
Sidi Khalifou
In portfolio since
:
2011-2016
Site Internet
http://www.cds.mr
Actualités
http://ietp.com/fr/rencontre-des-actionnaires-avec-le-promoteur-de-cds-en-mauritanie-lentreprise-citoyenne-pour-lacc%C3%A8s
CDS est une société de services de base en zones rurales en Mauritanie : délégations de service public (DSP) eau/électricité et équipementier.
Created in 1980, CDS is a Mauritanian company involved in energy and water access for all and especially in the rural zones where the populations are deprived from this access.
Its activity is three-fold:
Public service delegation : water and electricity distribution in partnership with state and local authorities
Installment and maintenance for electro-mechanic works: potable water access, hybrid or solar systems, water treatment plants, network extension…
Distribution of water and electricity equipment working on renewable energies: solar heater, refrigerator, wind turbines, immersed pumps…)
CDS is one of the companies featured in the project Small is Powerful
THE ENTREPRENEUR
Sidi Khalifou is graduated from Sup'Meca Paris where he volunteered at Engineer without Borders. He was a project manager for the GRET and for ECODEV an NGO he co-founded committed to local development and environmental issues in West Africa.
He joined CDS as a shareholder in 2007, then run by his father. He took the lead of the company in 2010.
PARTNERSHIP WITH I&P
I&P committed alongside with CDS
• To accompany the company's development through additional public service delegations contracts
• To enable the company to sell and distribute equipment in rural areas
EXIT
In partnership with CDS' promoter, Sidi Khalifou, I&P sold its shares in 2016 to Engie Rassembleurs d'Energies and the Monaco-based impact firm SADEV. Both these partners will continue to support CDS in its development strategy and impact objectives.
KEY IMPACTS
• 20 jobs created (2015 data)
• 30 800 households given access to drinking water, which represents close to 1,400 irrigation systems set up by CDS
• Water and electricity access equipment sold in 2015: 423 solar kits, 59 solar water heaters and more than 20 pump stations
• 17 national suppliers
• Enhancement of renewable energy-powered practices
• Private sector strengthening and Knock-on effect on the economic environment (agriculture, manufacture…)