CoinAfrique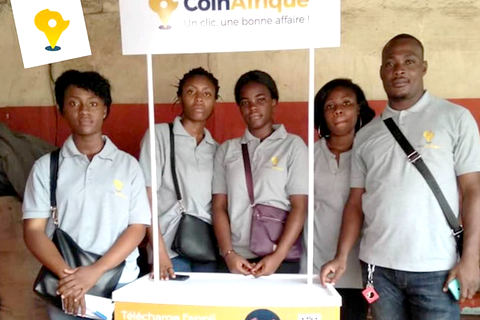 Status
:
Capital investment
Entrepreneur
:
Mathias Papet, Eric Genêtre
CoinAfrique is a 100% mobile community platform designed to buy and sell products simply.
Created in 2015, CoinAfrique aims to become the leader in online ads between individuals in French-speaking Africa. To date, CoinAfrique has over 500,000 downloads and more than 100,000 active users.
THE ENTREPRENEURS
Matthias Papet is the founder and President of CoinAfrique. An expert in new technologies and e-commerce, he managed many sites in the field of mail order, beauty and travel, before working at Google France as Head of Travel.
Eric Genêtre is the Managing Director of CoinAfrique, in charge of the administrative and financial aspects of the company. During his career, he has managed major projects in the fields of construction, real estate and concessions, in France and abroad. In particular, he worked as Managing Director of Vinci Concession's subsidiary in Slovakia.
PARTNERSHIP WITH I&P
I&P is committed to working with CoinAfrique to:
Strengthen local sales teams
MAIN IMPACTS
A technical project with a strong growth potential
An African development team interested in the company's capital
Creation of local employment opportunities in several French-speaking African countries