Lapaire Glasses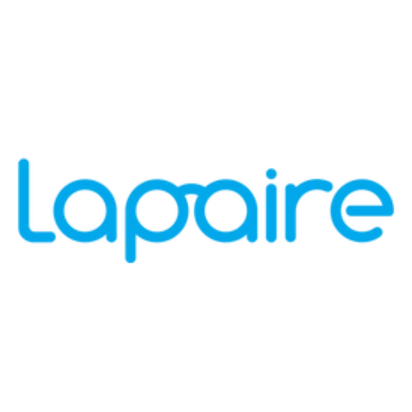 Status
:
Capital investment
Associed fund
:
I&P Expansion, IPAE 2
Entrepreneur
:
Jérôme Lapaire, Louis Gascoin
Lapaire Glasses is a Kenyan eye care company and eyewear retail chain founded in 2018. It addresses a population until then excluded from the quality eye care market by offering free vision tests and prescription glasses starting at $30 (each pair of glasses costs between $30 and $100, with an average at $50), as well as premium customer service.
Today, Lapaire Glasses operates 20 optical stores across Africa and has over 150 employees. With the aim of becoming the most popular eyewear brand in Africa, Lapaire plans to open more clinics in major cities, as well as in rural areas.
Entrepreneurs
Graduated from the University of Geneva Law School, Jérôme Lapaire, a Swiss national and lawyer by profession, founded Lapaire Glasses in 2018 with his personal savings and money from friends, after realizing that access to quality eye care was a particularly burdensome problem in Kenya. The cost of an ophthalmological consultation, the time it takes and the price of prescription glasses are often too great a burden for a large proportion of the population. Gérôme Lapaire's portrait on LeTemps.ch
He is joined in this entrepreneurial adventure by Louis Gascoin, who holds an MBA from EDHEC Business School, specializes in operational excellence and distribution development, and has been based in Côte d'Ivoire since 2012, where he has built up solid professional experience in project development with multinationals such as Burger King, where he was General Manager from 2017 to 2020, and Servair as Head of Development and then Project Manager.
Partnership with I&P
Lapaire Glasses is supported by I&P through the I&P Afrique Entrepreneurs 2 (IPAE 2) fund, which is joined by AfricInvest in this round of financing. This partnership will help the company :
Open 250 additional stores in 3 years, including expansion into 5 new African countries;
Strengthen and structure management, operational teams and working capital for this new period of growth;
Strengthen the company's IT infrastructure.
Expected impact
Extend access to quality corrective eyewear and ophthalmic care to populations excluded from the conventional healthcare system ;
Job creation.