New Crystal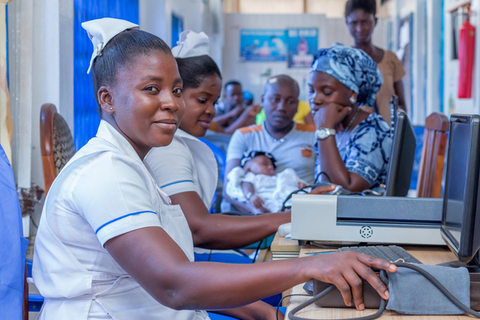 Status
:
Capital investment
Entrepreneur
:
Dr. Wisdom Amegbletor
New Crystal Health Services (NCHS) is Ghana's leading private health care group dedicated to the urban poor. From its modest beginnings in a four-bedroom facility in 2003, New Crystal now serves an average of 300,000 customers per year through a chain of six networked clinics, a diagnostic services company and a pharmaceutical wholesale and retail company. NCHS provides general consulting services in health care, surgery, optics, dental care and other diversified health services.
THE ENTREPRENEUR
Dr. Wisdom Amegbletor is a medical doctor and an entrepreneur. After completing University of Ghana Medical School in 1999, he completed his mandatory housemanship and then decided to work at Greenshield Clinic in Sefwi-Wiawso, a rural town in the Western region of Ghana. During his Greenshield experience, the founder of the clinic entrusted Dr. Wisdom with overall management responsibility, which helped him to later birth the idea of New Crystal in 2003. He holds an MBA from the University of Ghana Business School in Entrepreneurial Management. Dr. Wisdom has been the primary driver of New Crystal's growth to date.
Watch an interview with the promoter, Dr. Wisdom Amegbletor
PARTNERSHIP WITH I&P
I&P's investment in New Crystal aims to:
• Upgrade the infrastructure of the New Crystal network of clinics to enable the continued provision of affordable, more quality health care to underserved communities
• Strenghten governance practices and organizational structure to support the sustainability of the business
EXPECTED IMPACT
• Access to affordable and quality health care
• Provision of free health care to all the staff of the clinics
• Financing of certifications and regular training of the staff
• Improved waste management methods
• Possibility of supplying solar energy to clinics