Saphar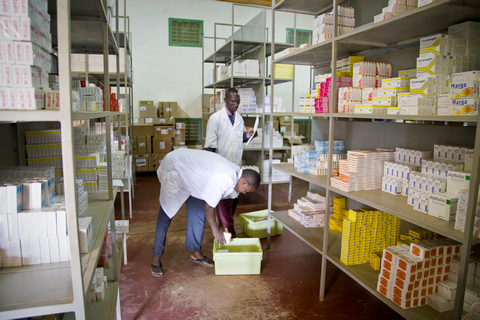 Entrepreneur
:
Djibrilla Hima et Mahamane Sekou
In portfolio since
:
2006-2011
Saphar, entreprise nigérienne créée en 1999, est le troisième distributeur de produits pharmaceutiques du pays, après deux filiales de groupes internationaux.
Saphar, a Nigerian company established in 1999, is the third largest pharmaceutical distributor in the country, after two subsidiaries of international groups. The company supplies the rural and public hospitals in Niger with generics. The project initially aimed to improve the offer in these underserved areas.
The Entrepreneurs
Since 1999, after the liberalization of the sector, Mahamane Sekou, Doctor of Pharmacy and former Director of the Public Pharmaceutical Supply Centre has teamed up with his friend Djibrilla Hima, a former senior official, to create the largest private medicines distributor in Niger. They gathered around them a few pharmacists from Niamey to complete the roundtable and start the business.
I&P's partnership
I&P committed alongside with Saphar:
• To replenish its capital in 2006, when the company has experienced some difficulties
• To help it obtain a renewed confidence from the local banking sector
• To redefine its strategy, with an emphasis on the development of sectors outside Niamey, shunned by other players
• To develop a range of quality generic products
• To improve management processes and information systems
Impacts
• 10 jobs created
• Improved access to generic high-quality medicines for inland populations