Tincy Boulangerie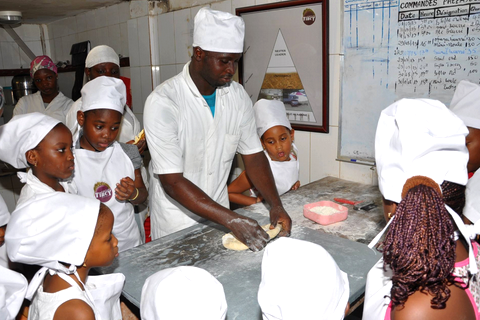 Entrepreneur
:
Gatien Adjagboni
Tincy is an industrial bakery created in 2009 in Cotonou. Tincy produces and distributes bread to consumers through a shop, a network of 24 kiosks, more than 50 shopkeepers and professionals from hostelry and restauration sectors.
The bakery is launched in 2009. Initially conceived as a simple marketing exercise, the project proved to be a real success. In 2010, the turnover of the bakery exceeded the one of the consulting firm. Gatien Adjaboni is deeply involved in this new activity and has notably launched the National Association of Bakers of Benin, which gathers a dozen of professionals and represents to this day the only union in the sector.
The Entrepreneur
The company was founded by Gatien Adjagboni, a young Beninese entrepreneur who graduated from a French business school. He started his career at the Brtitish America. In 2006, he launched a consulting firm, named Tincy. The firm is still operational and employs about 10 people.
Partnership with I&P
I&P committed alongside Tincy to:
• Double the production capacity of the company
• Improve the quality and the management of the production and the distribution
• Diversify the products by starting making pastries
Impacts
• Increased availability of bread thanks to a dense network of distribution
• Structuring of the sector