AMI closes $1.8M Series A partnering with I&P
Submitted by

Admin

on Fri, 02/22/2019 - 14:43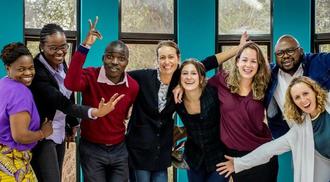 English
African Management Initiative (AMI) is one of the first companies in the IPAE 2 fund. A pioneer in the training sector in Kenya, the company has developed practical modules with the main African business schools. The training courses offered are aimed at African entrepreneurs and managers and are based on a blended offer of online materials and workshops with experts in their fields.
By joining AMI's investors (AHL Ventures and Argidius Foundation), I&P is contributing to the closing of the Series A fundraising of a total amount of $1.8M. These new investments will allow:
To improve the web and mobile platform to make it more intuitive;
To refine the AMI methodology to best adapt it to the needs of companies and entrepreneurs;
To expand the 65 online courses and more than 2000 practical tools to continue addressing the skills gaps of organizations;
To translate content into more languages to reach a greater number of individuals.
---
To go further