AMI launches $4.5M partnership with Mastercard Foundation in Rwanda
Submitted by

Admin

on Tue, 07/23/2019 - 12:37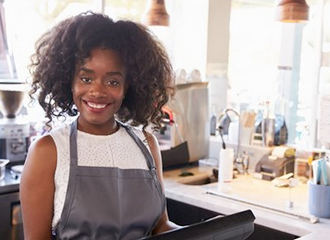 English
African Management Initiative (AMI) recently announced a new partnership with the Mastercard Foundation in Rwanda. A $4.5M programme will support around 7,000 young Rwandans to build their skills and businesses in the hospitality and tourism sector.
This programme is part of Hanga Ahazaza, a US $50 million initiative from the Mastercard Foundation focused on increasing employment opportunities for young people while expanding the hospitality and tourism sector in Rwanda.
AMI will be contributing to Hanga Ahazaza through two programmes over five years. The 'Inspiring Managers' programme will support 3,800 supervisors and aspiring supervisors in the hospitality and tourism sector to develop their management skills. The 'Grow Your Business' programme will help 3,120 entrepreneurs build their small and micro businesses, leading to further growth and job creation.