David Munnich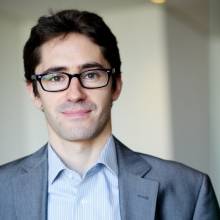 David joined I&P in 2009. He is the Executive Director of I&P Acceleration and I&P Development.
Until 2013 he travels regularly to Cameroon, Côte d'Ivoire and Mauritania to follow IPDEV 1's portfolio. He is in charge since 2013 of the new project I&P Développement II, consisting in sponsoring and launching 10 African funds dedicated to Small Growing Businesses. David currently works with the teams of Sinergi Niger in Niger, Teranga Capital in Senegal and Miarakap in Madagascar.
David has a 10-year long experience in development and investment. He worked two years in Mauritania for the French Development Agency and three years in Benin for the NGO Action pour le Bénin.
David graduated from HEC Business School and from Université Paris 7-Denis Diderot.
Publications
• Facts Report, CDS: a case of autonomous water and energy networks
• Unlocking Equity For Early-stage Entrepreneurs in Africa, Business Fights Poverty, November 2014
• Le Guide de la microfinance, Editions Eyrolles, Octobre 2009. Co-écrit avec Sébastien Boyé, Jérémy Hajdenberg, et Christine Pours