The Education Impact Fund makes a first investment: Editions Vallesse
Submitted by

Admin

on Tue, 06/26/2018 - 17:32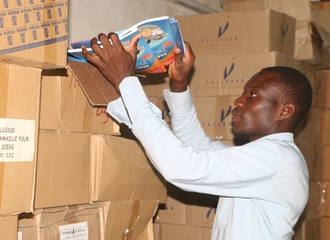 English
The Education Impact Fund (EIF), an impact fund dedicated to education in Côte d'Ivoire, announces a first investment in the company Vallesse Editions.
Launched in November 2017 in partnership with the Jacobs Foundation, the EIF is managed by Comoé Capital, the first investment company dedicated to financing and supporting high-potential small and medium-sized enterprises (SMEs) in Côte d'Ivoire.
About Editions Vallesse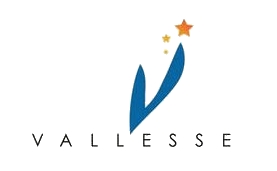 VALLESSE is an ivoirian publishing house founded in 2005 by Ms. Fidèle Aké-DIOMANDE. It manages an editorial collection of 5 collections and around 70 books, 12 of which are accredited for the school programme. It actively participates in the promotion of young authors via its literary competion "Manuscrit d'Or". During the last International Book Fair of Abidjan, "Vallesse Editions" won several awards.
Access the company's website: http://www.vallesse.ci
Comoé's investment will help Vallesse develop its educational publishing activity in Côte d'Ivoire.
The founder and Director and the company, Fidèle Aké-DIOMANDE, says she is "very happy to be able to count on the expertise of Comoé Capital. Their support in the structural reinforcement of our company allowed us to improve the management of our activity, notably through the optimization of our organization and our commercial strategy. Today, we can confidently meet the growing demand for our activity books. "
According to Issa Sidibé, CEO of Comoé Capital, "EIF supports a promoter with solid experience and reputation. She has shown resilience and found an innovative positioning in Ivorian literature, between the promotion of young new talents and a close collaboration with renowned authors such as Isaie Biton Koulibaly. The impact of Editions Vallesse is strong, both in its participation in the development of Ivorian youth education and in the promotion of African literature ".
Driven by a young population, increasing urbanization (52%), and a strong demographic growth, the Ivorian publishing market should continue to grow in the years to come. The various private and public initiatives should support the school books market representing 80% of the publishing sector in Côte d'Ivoire.
Read more:
About the Education Impact Fund