Enko Education: several students admitted to Yale and Bristol University
Submitted by

Admin

on Thu, 12/22/2016 - 16:58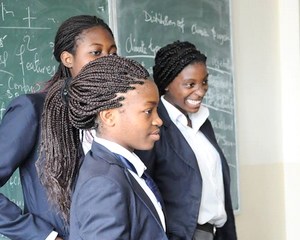 English
Three of the students registered in Enko's educational program have been admitted to the prestigious universities of Bristol (UK) and Yale (US).
An encouraging start for Enko Education, which now counts a network of seven high schools across Sub-Saharan Africa.
Two students, both recipient of Enko's 100% scholarship, were admitted to the University of Bristol's Biological Sciences program. The program is ranked among the top 100 in the world and 16th in the United Kingdom.
Another student has recently been admitted to Yale University, one of the US' most prestigious universities and member of the Ivy League.
These admissions represent an important step for Enko Education, which aims to build one of the largest African networks of private schools in Sub-Saharan Africa. Enko is building its network by partnering with high-potential existing schools to rolls out a 3-year high school program, awarding the worldly renowned International Baccalaureate (IB) diploma. The IB curriculum puts an emphasis on students' personal development and group work. It is highly recognized by international universities.
Enko programs are already implemented in seven schools based in Cameroon, South Africa, Mozambique and Côte d'Ivoire.
2016 overview