Featured Entrepreneur: Gatien Adjagboni, director of the bakery Tincy
Submitted by

Admin

on Mon, 02/08/2016 - 10:10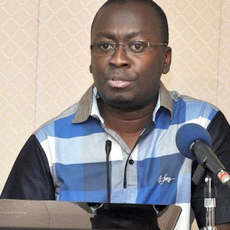 English
Gatien Adjagboni, a young Beninese entrepreneur, has started a few years ago a promising bakery activity in the capital city of Cotonou. He graduated from a French business school and started his career at the Brtitish America Tobacco Benin. In 2006, he launched his own consulting firm, Tincy.
He launched the bakery Tincy in 2009 and he's particularly determined to structure the bakery sector in the country. He was elected President of the National Association of Bakery Owners and hopes to contribute to the development and professionalization of the sector in the country.
More information on Tincy:
3 questions to Gatien Adjagboni
Could you explain to us the origins of the company? Why did you start this activity while you were managing you own consulting firm?
The project of the bakery was actually initiated by the consulting firm Tincy. The idea was to conduct a study to analyze the local consumption needs and demonstrate the marketing expertise of the firms. Little by little, and in response to the growing demand and increased success, the bakery has become a full-fledged project on which I spend most of my time! The bakery employs about one hundred people and we distribute the bred throughout the city of Cotonou and its surroundings (Calavi, SèmèPodji…)
What can a company such as Tincy bring to the bakery sector in Benin?
I am of course deeply involved in the bakery, but also in the National Association of Bakers in Benin, which gathers several dozens of professionals and represents to this day the unique syndicate of the sector in the country. I have been elected President of the Association in 2014 for a term of four years, and I really hope that we can bring some change in the bakery sector in Benin! Our objective is to federate all the actors of the sector, including the informal actors (which represent the vast majority of the sector).
What projects do you have in mind for TINCY?
We are working on several important developments, with the support of I&P. One of the greatest priorities is to improve the quality and the management of the production, which notably requires training sessions for the employees.
In the medium-term, we also aim to double the production capacity and diversity our products, with the launch of a new range of pastry products by the end of 2016.