The GIINs launches the 10th edition of the Annual Impact Investor Survey
Submitted by

Admin

on Fri, 06/12/2020 - 09:26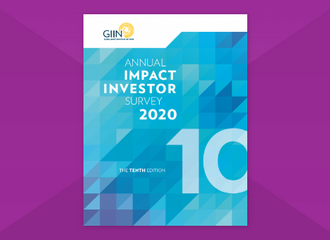 English
The 2020 Annual Impact Investor Survey is the 10th edition of the GIIN's flagship report, which provides a comprehensive overview of the impact investing market. This edition captures data from 294 of the world's leading impact investors, who collectively manage USD 404 billion of impact investing assets. The report looks at respondents' investment activity during 2019 and their plans for 2020, market developments over the past decade, and challenges facing the market going forward. Respondents also shared insights on how COVID-19 might affect their activities.

Download the report
Given that data collection overlapped with the global coronavirus pandemic, the GIIN invited respondents to share their reflections on the implications of COVID-19 for their work. 122 respondents shared their perspectives on how COVID-19 might affect their allocations and risk assessments.
The report also includes:
⇒An updated market sizing analysis, which estimates the current market size at USD 715 billion
⇒Trends analysis of repeat 79 respondents, to show changes and trends over time
⇒Insight on climate investing, catalytic capital, the evolution of impact measurement and management practices, and policy developments over the past decade
In all, despite challenges and global crises, the impact investing community remains committed to impact investing. Key findings from the 2020 Annual Impact Investor Survey include:
The impact investing industry remains diverse.
Impact investing has grown in depth and sophistication over time, in terms of market evolution over the past decade, indicators of market growth over the past decade; investors' motivations for making impact investments, and growth of realized gross returns and assets over time.
About the GIIN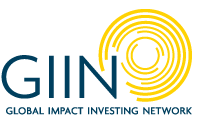 The Global Impact Investing Network is the global champion of impact investing, dedicated to increasing its scale and effectiveness around the world. Impact investments are investments made with the intention to generate positive, measurable social and environmental impact alongside a financial return.