Research on "Catalytic Capital": an interview with Alexis Thirouin for the C3 project
Submitted by

Admin

on Tue, 03/28/2023 - 12:41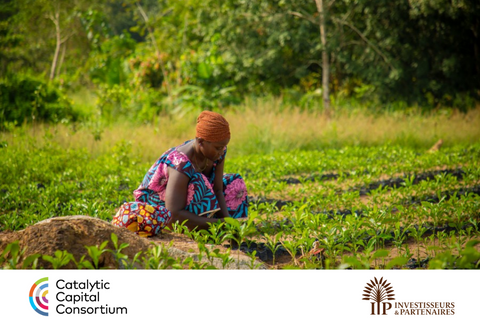 English
As part of a research project funded by the Catalytic Capital Consortium (C3), I&P is analyzing its investment portfolio of more than 250 African small and medium-sized enterprises to identify how, when, and why to use catalytic capital, and how to evaluate the social and financial outcomes of these investments.
C3 discussed the results of this research, which will be published in June 2023, with Alexis Thirouin, Financial Director at I&P.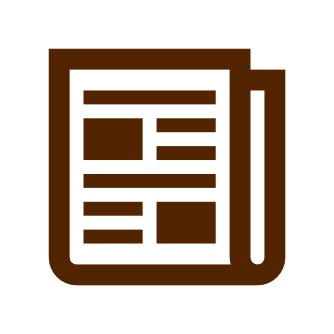 Read the interview
C3: With two decades of work in Africa, I&P has a tremendous range of experience in advancing the aims of SMEs. What were your priorities in looking at that body of work through a catalytic capital lens?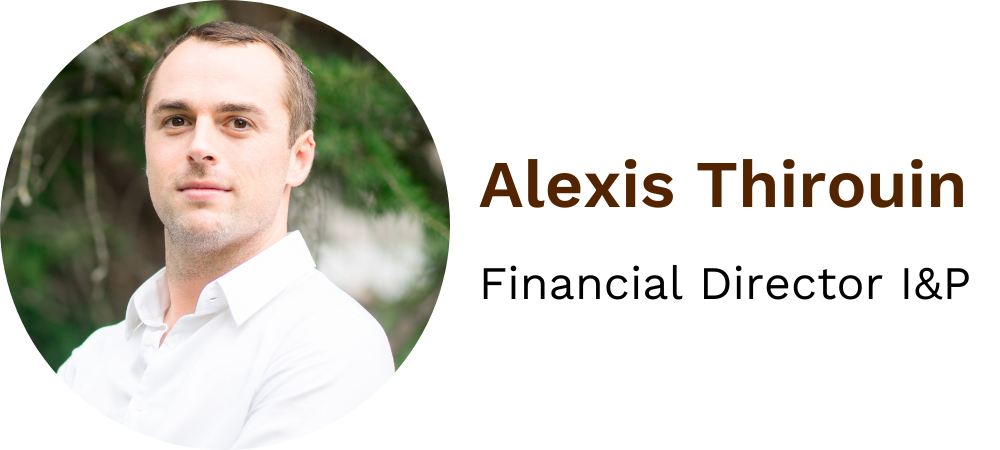 (...) "access to finance is the main constraint they face in their development, and this is even more the case in fragile countries, where the level of risk in terms of economic/political stability, liquidity, and information availability or reliability is high. Nothing that I&P has achieved would have been possible without relevant investing tools to finance these entrepreneurs, and investors had to accept risk-profitability-liquidity ratios that are off-market, to reach this impact. The smaller the SME is, the riskier the country is, the more catalytic the investment mechanism needs to be. We are convinced that bringing an appropriate financing instrument is key and can determine success or failure."
Catalytic capital is investment capital that is patient, risk-tolerant, concessionary, and flexible in ways that differ from conventional investment. It is an essential tool to bridge capital gaps and achieve breadth and depth of impact, while complementing conventional investing. Catalytic capital delivers impact and unlocks conventional investment in several ways.
It can
help prove new and innovative products and business models;
demonstrate the financial viability of high-need geographies and populations;
establish a track record for new and diverse managers; and
grow small-scale efforts so they can attract conventional investment.
Catalytic capital can take the form of debt, equity, or guarantees.
About C3
Launching in 2019, the Catalytic Capital Consortium (C3) is an investment, learning, and market development initiative created and led by the John D. and Catherine T. MacArthur Foundation, the Rockefeller Foundation, and the Omidyar Network.
C3 aims to demonstrate the power of catalytic capital to expand and deepen the reach of the impact investing field, helping to close the $2.5 billion annual funding gap in developing countries alone that is holding the world back from achieving the United Nations Sustainable Development Goals. The initiative is helping a select group of exceptional and diverse funds address some of the world's most pressing challenges, while increasing knowledge, awareness, and use of catalytic capital globally.
A total of 87 groups based in 17 countries responded to the C3 Grantmaking program's public call for proposals. The 14 winners, including I&P, include universities, nonprofit organizations, and development actors in seven countries. Collectively, they will use the funding to study catalytic capital across diverse geographies and sectors

Read more about the Catalytic Capital Consortium (C3)
About the I&P research project: sharing best practices to maximize the effectiveness of catalytic capital in sub-Saharan Africa
I&P will draw on its experience and large number of funded companies (over 250 startups and SMEs in 16 countries) to help explain why and where catalytic capital has been needed, what forms it has typically taken, which companies have been involved, how it has been used, and what economic, social, and financial results have been achieved.
This analysis will include different forms of catalytic capital, such as equity at the fund and SME level, as well as the landscape of investors from Africa, Europe, and the United States who have participated in these efforts.
The project will highlight best practices and provide recommendations for maximizing the effectiveness of catalytic capital in supporting African entrepreneurs.
We believe this work will lead to a better understanding of the need for catalytic capital and investment products that are aligned with the needs of African SMEs. Advocacy and dissemination work will be conducted around the findings and I&P will organize webinars and meetings to promote dialogue and stakeholder engagement.
The I&P research project will be carried out by I&P Conseil, with the support of R.M.D.A as an external evaluator.