Interview of Catherine Krobo-Edusei, founder of Eden Tree
Submitted by

Admin

on Thu, 05/04/2017 - 17:41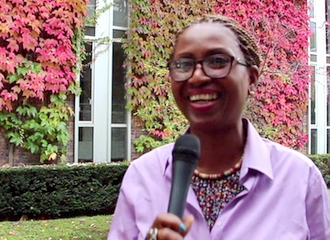 English
During the 5th Training seminar dedicated to I&P's portfolio entrepreneurs, Proparco (affiliated with the French Development Agency) asked a few questions to Catherine Krobo-Edusei, founder and CEO of Eden Tree Limited, one of Ghana's largest producer of fruits and vegetables.
Catherine reflects on the creation of her business, the difficulties encountered but also the support brought by I&P and the technical assistance programs (financed by Proparco and the European Investment Bank). She underlines the value of having a strategic and technical support alongside a financial investment.
To read more on the seminar, click here.
Catherine Krobo-Edusei's interview
3 Questions À…Catherine Krobo Edusei, PDG d'Eden Tree Limited from Groupe AFD
About
For over 15 years, Eden Tree Limited has been the leading independent provider of fresh fruits, vegetables and herbs in Ghana.The company buys fresh produce, cleans, packs and distributes it to retail, wholesale, and catering clients. Eden Tree currently supplies a variety of over 115 vegetables and fruits from over 375 outgrower farming families.
Catherine Krobo Edusei started Eden Tree in 1997 on her return to Ghana from the UK, where she worked as an administrator in a bank for 7 years. She has since demonstrated a strong passion and track record for growing the enterprise and engaging external funding and capacity-building to support business expansion. She is nationally recognized in Ghana as a strong promoter of women in business and received the 2013 national award from the Chartered Institute of Marketing in Ghana for "outstanding contribution towards nation-building".