I&P's carbon emissions (2015-2016) and compensation strategy
Submitted by

Admin

on Wed, 02/07/2018 - 16:33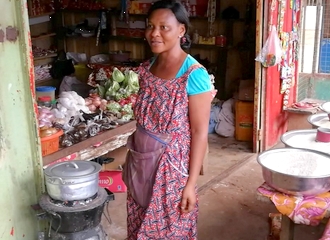 English
I&P considers the reduction of greenhouse gas emissions as a priority environmental objective. To be consistent and exemplary towards our investors and our entrepreneurs, we have made the choice to measure and reduce our own greenhouse gas emissions.
We have carried out an assessment of I&P's greenhouse gas emissions for the years 2015 and 2016. The emissions have been offset in the voluntary carbon market, in partnership with Aera-Group for the third consecutive year.

Download full report (in French)
I&P's carbon emissions report (2015 & 2016)
The methodology used by I&P is inspired by the model developed by ADEME (French Agency for the Environment and Energy Management) used for greenhouse gas emissions assessments. GHG emissions are classified into three categories:
Scope 1: direct emissions coming from the company's equipment: combustion of fuels (fuel oil, natural gas, coal, etc.);
Scope 2: indirect emissions associated with the consumption of electricity, heat or steam necessary for the activities of the legal person;
Scope 3: other relevant indirect emissions from the activities of the legal person.
In view of its activity, I&P does not produce direct Scope 1 emissions. Our emissions are due to our electricity consumption (Scope 2 - around 1% of emissions), paper consumption (0,2% of emissions) and business travel (almost 99% of emissions). Our activity involves indeed many business trips of the investment team on the African continent, where the companies in the portfolio are located.
GHS emissions in 2015 and 2016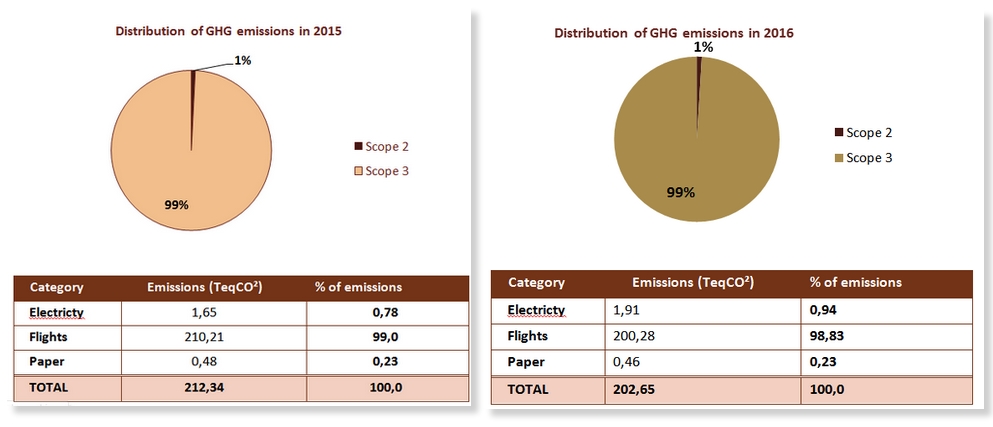 Compensation strategy
As the majority of emissions cannot be reduced (~ 99% of the emissions being due to air travel), I&P has chosen to finance an entrepreneurial project of manufacturing and distribution of wood-burning ovens in Ghana, in partnership with Aera-Group. This compensation process has been awarded a Gold Standard certification.
Man and Man is a real social entrepreneurship program, led by Michael Yaw. This project is considered a great success story in Ghana. It started in 2008 thanks to USAID financing and has gradually shifted from a grant model to a business model. It has distributed more than 200,000 domestic cooking ovens for nearly 730,000 beneficiaries and created over 224 jobs.
About Aera-Group
Aera group generates and monetizes African carbon credits through advisory and trading activities. Formerly known as Ecosur Afrique, Aera Group is a market leader in Africa holding the largest carbon projects portfolio and the record number of registered carbon activities across the continent.
Headquartered in France (Paris), Aera Group is a private company owned by the management. The team has been active in carbon markets since inception and now operates in 18 African countries.