I&P Accélération Technologies : 10 key figures
Submitted by

Admin

on Sat, 08/19/2023 - 15:23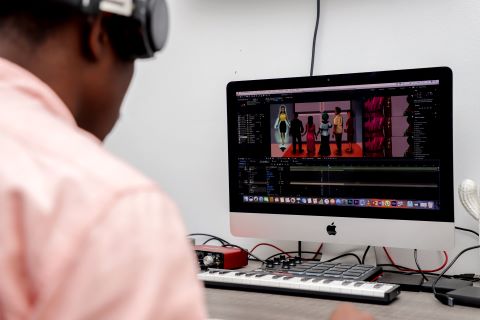 English

Watch the video of the program
Since 2019, I&P is offering financing and personalized support to digital startups on the continent through I&P Accélération Technologies.
Funded by the Agence Française de Développement, this program targets digital start-ups in their seed phase, with financing needs of between €20,000 and €300,000 to get them past the proof-of-concept stage and up to scale.
To date, I&P is proud to present the program's 10 key figures:
10 companies financed in several Sub-Saharan African countries, with a focus on West Africa, Central Africa and Madagascar.
7 digital business sectors (SaaS, energy, transport, legaltech, edtech, agritech, platform jobs)
1.4 million euros committed
A sales growth rate of 15% per company (2022)
88% of companies are run by young people and 30% by women
€130,000 : average financing per company
High leverage effect: portfolio companies raised €3.5 million following the program.
350+ jobs, including 200 jobs maintained and 150 created
2,000+ people indirectly impacted (households, suppliers, employees, students, etc.)
"I&P's investment has enabled us to double the number of our franchises and diversify the distribution channels for our products. We were able to launch our powerbank rental service, which reaches over 1,000 customers. We have also been able to learn a great deal from the support offered by I&P and its partner fund Miarakap in adapting our offer to our customers' purchasing power. Our sales have risen by 111% since the start of financing, which has enabled us to raise further funds from national players."

Rik STAMHUIS, founder of Jiro-Vé, a company specialized in providing lighting solutions to low-income populations in Madagascar, and supported by I&P Accélération Technologies since 2020.
About I&P Accélération Technologies

I&P Accélération Technologies is a 2.5 million euro program that finances and supports some fifteen digital start-ups in Sub-Saharan Africa, with a focus on West Africa, Central Africa and Madagascar. The program puts in place the necessary tools to train and provide technical support to the selected entrepreneurs, according to their needs. These various tools enable entrepreneurs to improve their chances of future fund-raising, amplify their impact and, more generally, support the tech ecosystem.
I&P Accélération Technologies is financed by AFD through Digital Africa.
Agence Française de Développement (AFD) implements France's development and international solidarity policies. It finances, supports and accelerates transitions towards a more coherent and resilient world. Its teams are involved in more than 4,000 projects in the field, in the French Overseas Communities, in 115 countries and in territories in crisis, for common goods - climate, biodiversity, peace, gender equality, education and health. In this way, AFD contributes to France's and the French people's commitment to the Sustainable Development Goals.
Digital Africa is an association of African and European partners committed to helping African digital entrepreneurs.Its mission is to foster the emergence of African solutions for more inclusive and sustainable development, at the service of the real economy.It works in 3 main areas: (1) Supporting digital start-ups with high impact potential; (2) Leading financing networks in Africa and around the world to ensure the scaling-up of African tech innovations; (3) Supporting public policies favorable to digital and innovative entrepreneurs in Africa.