I&P adopts IFC's Operating Principles for Impact Management, along with 60 other investors
Submitted by

Admin

on Fri, 04/12/2019 - 18:09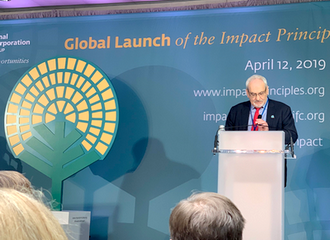 English
The International Finance Corporation, a member of the World Bank Group, announced today that 60 investors have adopted the Operating Principles for Impact Management—a market standard for impact investing in which investors seek to generate positive impact for society alongside financial returns in a disciplined and transparent way.
Jean-Michel Severino, CEO of Investisseurs & Partenaires, was in Washington D.C. to sign the principles. I&P has been involved since the beginning in the definition of these principles, which aim to bring greater transparency, credibility, and discipline to the impact investing market.
The Principles draw on IFC's experience in investing in emerging markets to achieve strong development impact and financial returns. They reflect best practices across a range of public and private institutions. They integrate impact considerations into all phases of the investment lifecycle: strategy, origination and structuring, portfolio management, exit, and independent verification. Critically, they call for annual disclosure as to how signatories implement the principles, including independent verification, which will provide credibility to the adoption of the Principles.
"This is history in the making. We believe there is now potential to bring impact investing into mainstream. Our ambitions are very high – we want much more money managed for impact because there's no time to lose to protect our planet and communities around the world."

Philippe Le Houérou, IFC CEO
"I&P joined and supported the process of building the IMPs from day one for this is a fundamental step to build the impact investing Community, bringing it together and aligning it around good practices, as well as fighting impact washing and strengthening discipline around impact measuring"

Jean-Michel Severino, CEO of Investisseurs & Partenaires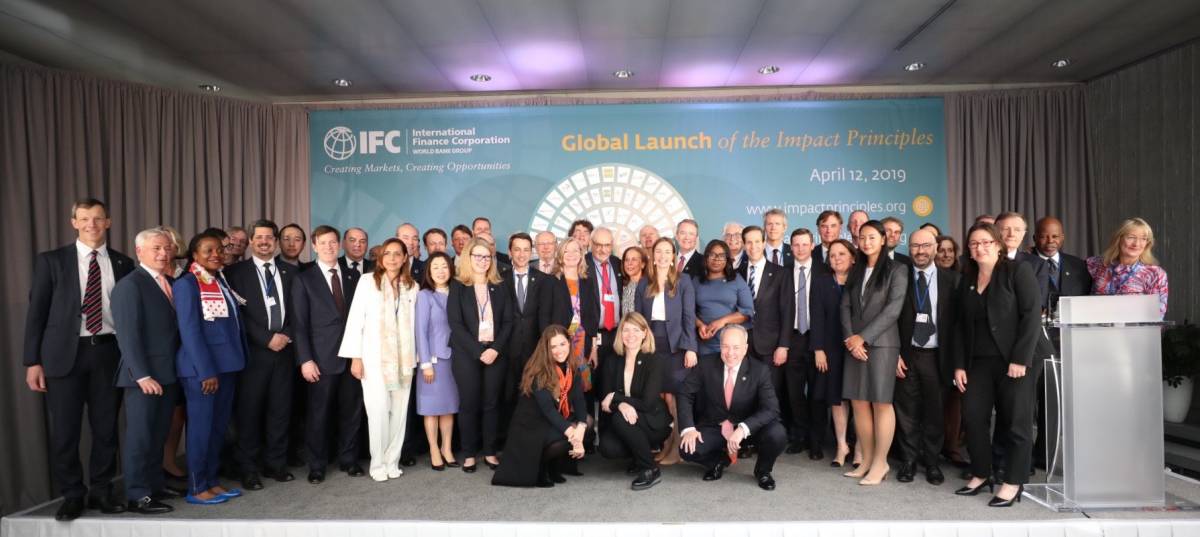 The 60 asset managers and DFIs that adopted the impact investing principles
To read more