I&P exits Delta Irrigation
Submitted by

Admin

on Thu, 03/31/2022 - 15:35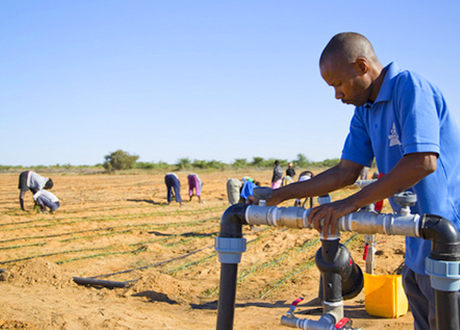 English
I&P, through its fund I&P Afrique Entrepreneurs 1 (IPAE 1), announces a new exit: the sale of its shares in the Senegalese company Delta Irrigation to CMGP, a strategic player in the irrigation sector, which shares the long-term vision of Delta Irrigation's promoter.
Delta Irrigation is a Senegalese company that sells and installs irrigation equipment and supplies technical maintenance. The company provides its services particularly to agricultural companies, allowing them to regulate their production independently of weather constraints. Delta Irrigation was a pioneer in the irrigation sector in the Senegal River Valley and has extended its products and services to Côte d'Ivoire. The company was created by Jean Pierre Chapeaux and is managed by Bruno Demulder, and is now the leader in the irrigation market in the sub-region.
Investisseurs & Partenaires has supported Delta Irrigation since 2012 through its IPAE 1 funds dedicated to African entrepreneurs seeking economic and societal performance.
IPAE 1 has notably supported Delta Irrigation by providing the company with patient capital to finance the company's development. IPAE 1 also blacked its regional diversification through a new subsidiary in Côte d'Ivoire. In addition, I&P supported the company in implementing a management information system, the definition and implementation of a commercial strategy, and the search for strategic and financial partners.
This partnership has had strong impacts. Delta Irrigation has increased its level of activity tenfold and created sixteen permanent jobs. In particular, the company has promoted the development of more rational and efficient use of water and energy. Furthermore, Delta Irrigation has contributed to improving its clients' agricultural productivity and food security. In addition, employees have received health coverage and the opportunity to follow training courses and thus acquire new technological skills.
"Since 2012, Delta Irrigation, with the support of I&P in particular, has successfully transformed from a small company into a structured and successful SME. Delta Irrigation benefits from a corporate spirit and an identity shared by the employees, old and new, and a considerable increase in its turnover and the number of its employees. The company has succeeded in conceiving a strong strategic position in developing irrigation projects in Senegal, Côte d'Ivoire, and the West African sub-region."

Bruno Demulder, General Manager of Delta Irrigation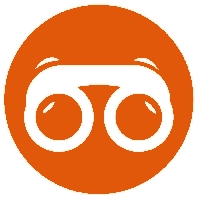 Learn more about Delta Irrigation: company's website
An exit realized over a strategic player
IPAE 1 realizes its definitive exit from Delta Irrigation by transferring its (remaining) participation to CMGP Senegal, which acquires the majority of the shares of Delta Irrigation and will progressively acquire the whole company to deploy its ambitious strategy in the region.
Created in 1995 and rich in experience and know-how, CMGP is today the leader of the irrigation market in Morocco. With a complete range of products and a close collaboration with the major manufacturers on an international scale, CMGP covers the following activities: design and distribution of irrigation equipment, installation of irrigation projects, geomembrane basins, and pumping stations, and supply of seeds and phytosanitary products.
"After nearly ten years of partnership, we are happy and proud of Delta irrigation's track record. The permanence of the quality, the structuring of the organization, and the developed customer portfolio are as many strategic assets that will allow the activity to continue to grow significantly with the CMGP. A new stage is taking shape with a partner in the business and a still firm ambition."

Mamadou Ndao, Investment Manager at Investisseurs & Partenaires
Learn more about I&P's exits
So far, I&P has completed 30 exits of African SMEs. We recently published a summary note on our exit experience, recalling the key issues of this process and looking back at some emblematic exits.